What's the first thing that comes to mind when you think of Shriners?
Funny hat. Clowns and tiny cars. Egyptian symbolism and a mysterious connection to the Freemasons maybe? Since becoming the designers of the Shriner Magazine: Pride and Tradition, we have learned much more about this great organization and the work they do for children.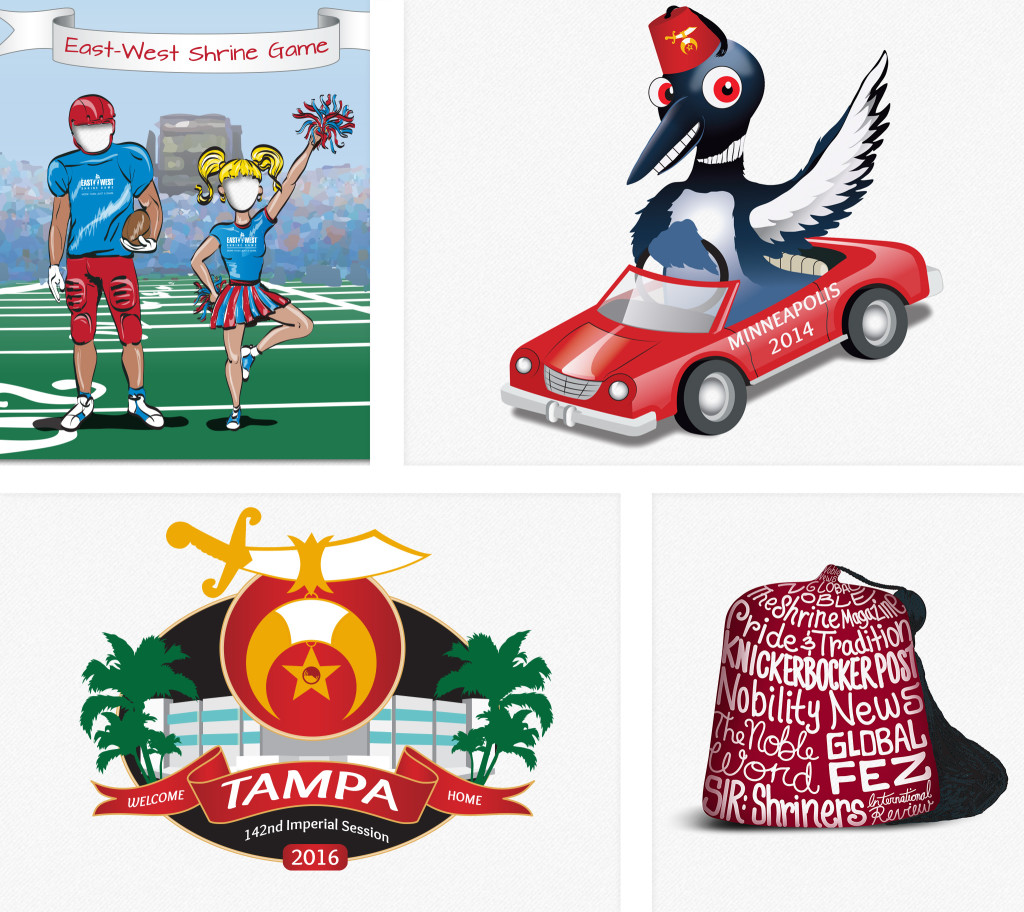 A Reason For Funny Hats and Tiny Cars
Shriners live by a few simple principles that promote brotherly love and focus on family, but what we really love is their mission to "serve mankind through philanthropy." While designing layouts, seeing pictures and reading articles, we've learned how many children and families are improved through the work of the Shriners and their hospitals. As quoted below, Shriners Hospitals exist to provide top notch care to any and every child who needs care regardless of their financial situation:
Everyone connected with Shriners Hospitals for Children is invested in improving the lives of children. We want to reach the children who need the expert care our health care system can provide; we want the public to understand our unique approach and our commitment to the children and families we care for; and we want our donors and potential donors to feel they are part of our special mission, and know their generosity is both needed and appreciated.
They also are really big on HAVING FUN which is something this world needs more of, especially organizations. Through East West football games, parades and other celebratory gatherings, they are really good at bringing people together to have fun for a purpose. The clowns are a big draw for kids and they use this attention to teach messages about being safe (from fires and serious injuries) with clever campaigns.
The Shriner magazine is only distributed to Shriners but acts as a newsletter and good pick-up-and-read for friends to become more interested in becoming a Shriner. We are glad to be a part of this much needed organization.
To find out more about Shriner's, visit: