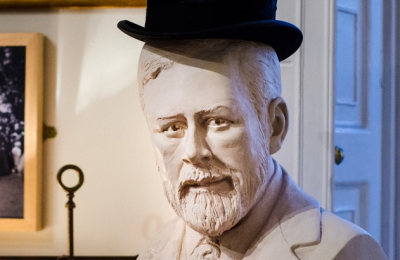 A lucky little shamrock to show us the way – a six and a half hour flight is all it takes to get to Dublin from Chicago International and our journey was as smooth as can be. We flew on Aer Lingus. Yes, but it means air fleet in Gaelic. As soon as we landed and dove into driving on the wrong side of the road, we headed to Newgrange, a Neolithic monument that's older than Stonehenge for our first stop.
Lesson #1 – nothing has to be true
Our first stop is Newgrange, Donore, Co. Meath, Ireland. This pre-historic monument was built around 3200 BC, making it older than Stonehenge and the pyramids. There is no written record of early Irish history and so ultimately the theories presented for the early structures and symbols found there pre-Christian are all kinda up for grabs. As in, no one can really prove their theory is correct so the Irish way is to spin a good yarn if ya can. This is a seriously freeing thought.
The triple spiral: a symbol of maybe man, woman, child; or life, death, rebirth? It's also the logo symbol of one of our favorite clients, Donna Eden! 
Big fat, lazy raindrops thoroughly soaked us to the bone.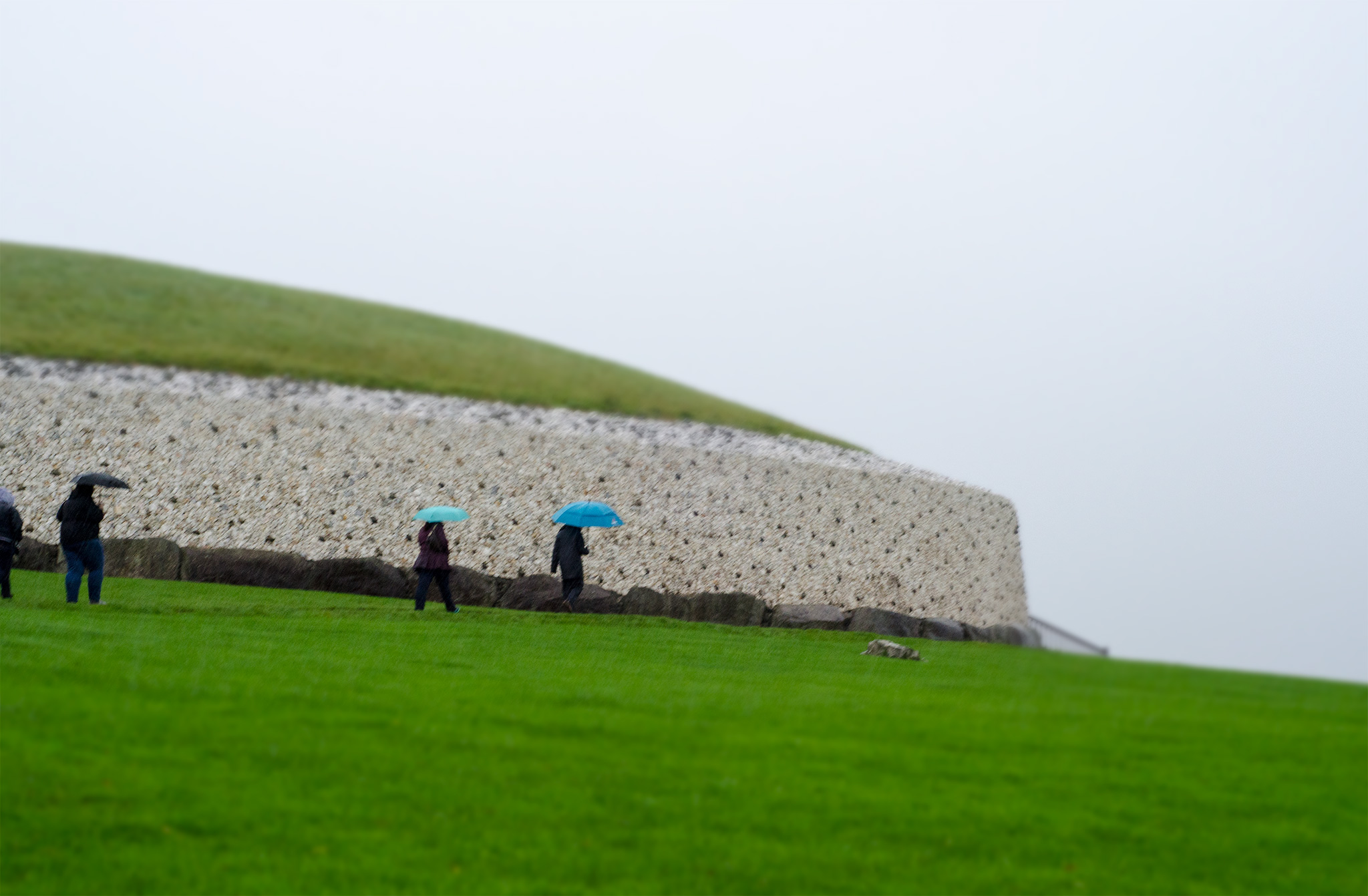 It rained steadily all day and as we were just out the door this guide says "oh by the way – the road is closed just past the opening, you'll have to go around." Hmmmm, ok no problem. Just remember to drive on the left. We raced thru the countryside in such deep flooded roads that even going uphill meant getting thru moving streams of flooding water! The people there are so nice and these kids helped us find our way through some major lakes, I mean puddles!
Lesson #2 – do NOT drive in Dublin (not even the locals do)
Yes, it's the City of a Thousand Welcomes, but seriously there's not a street sign in sight. My adorable husband thought it would be fun to find our way around without using gps – going old school is such a thrill truly. I do not recommend doing it unless you want to torture yourself. Dublin is such a cool place and I hope I get to go back to explore it further. Backpacking and on the train and never, ever driving.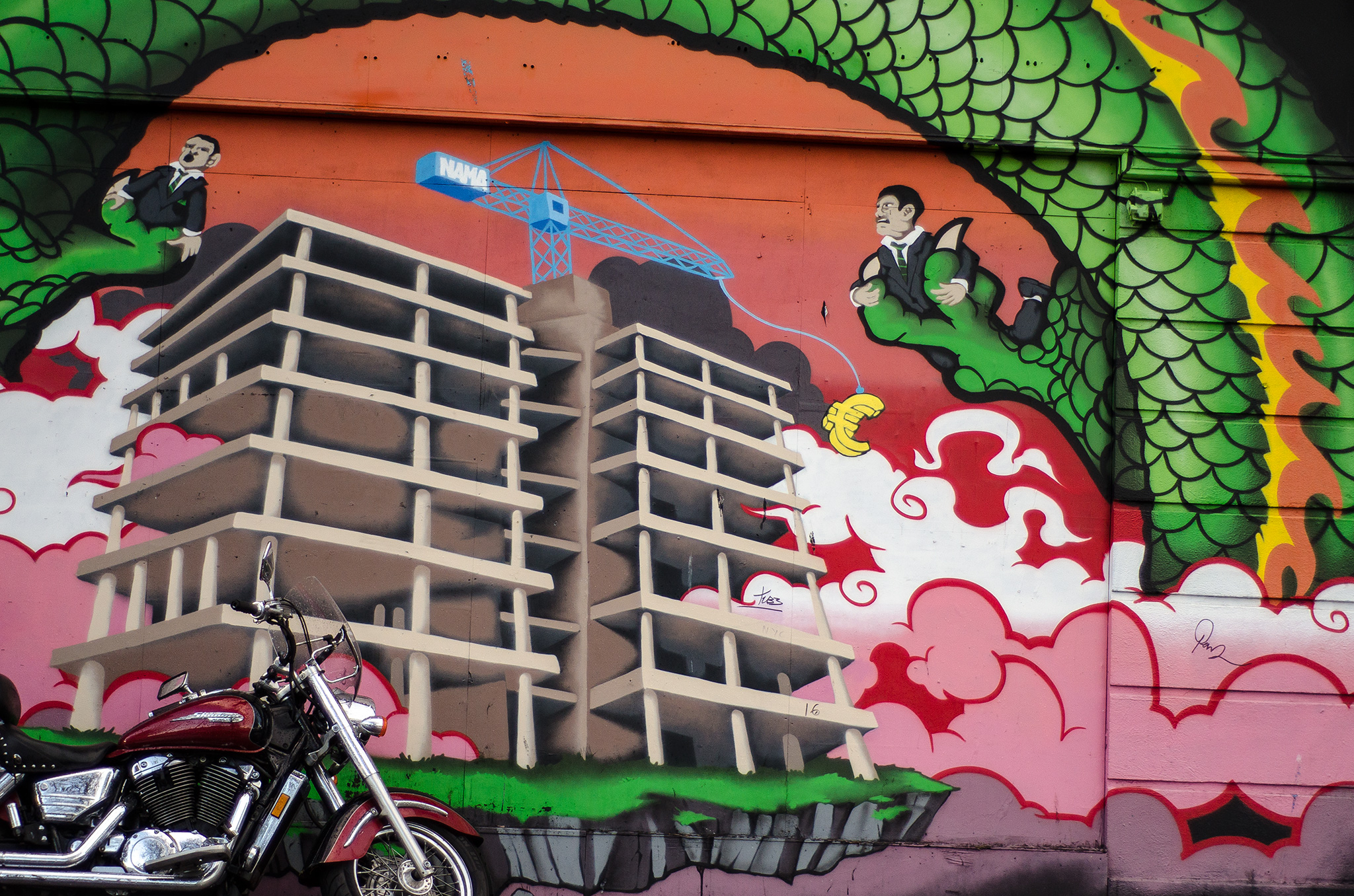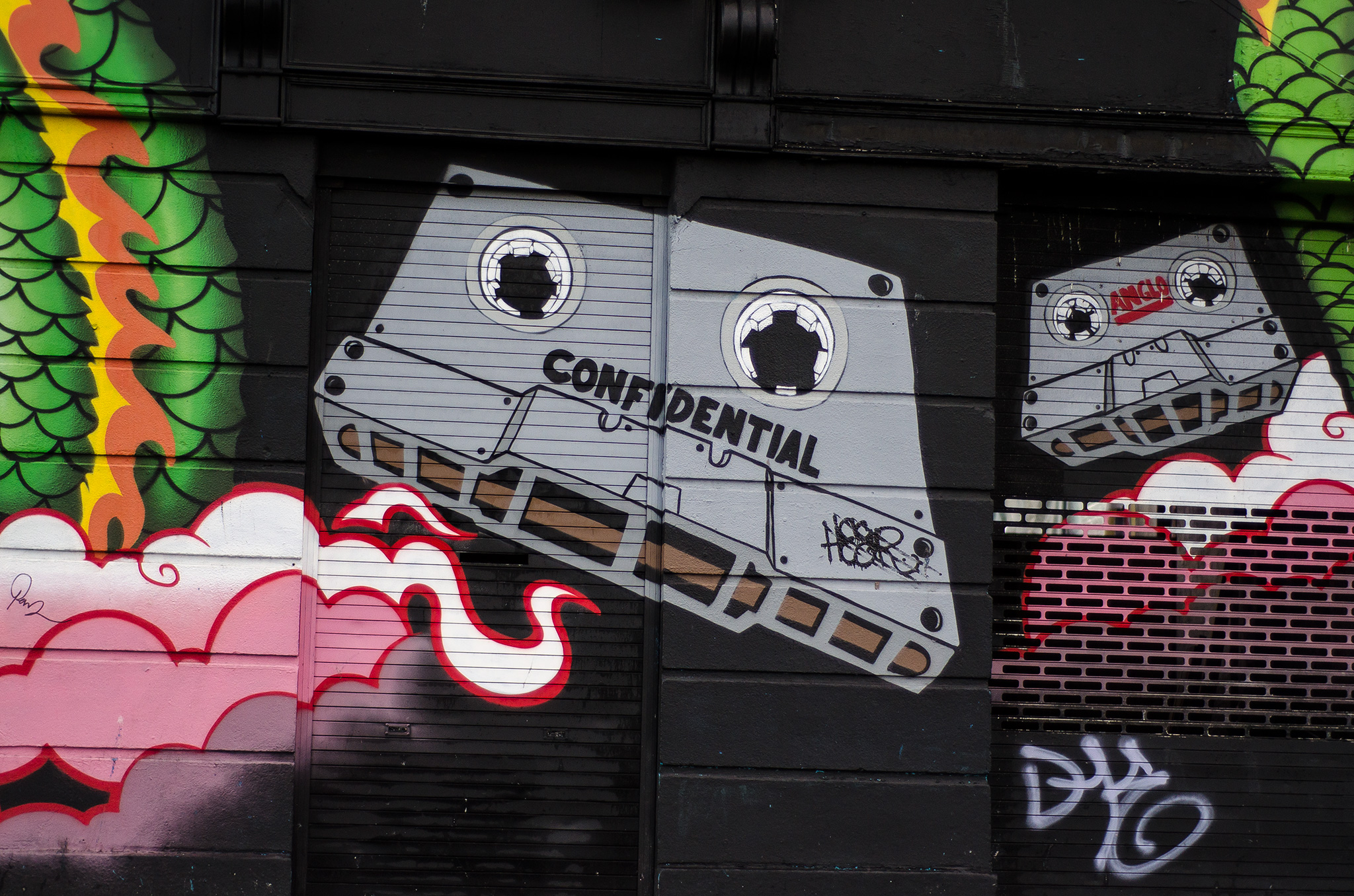 Everywhere Christmas decorations already!!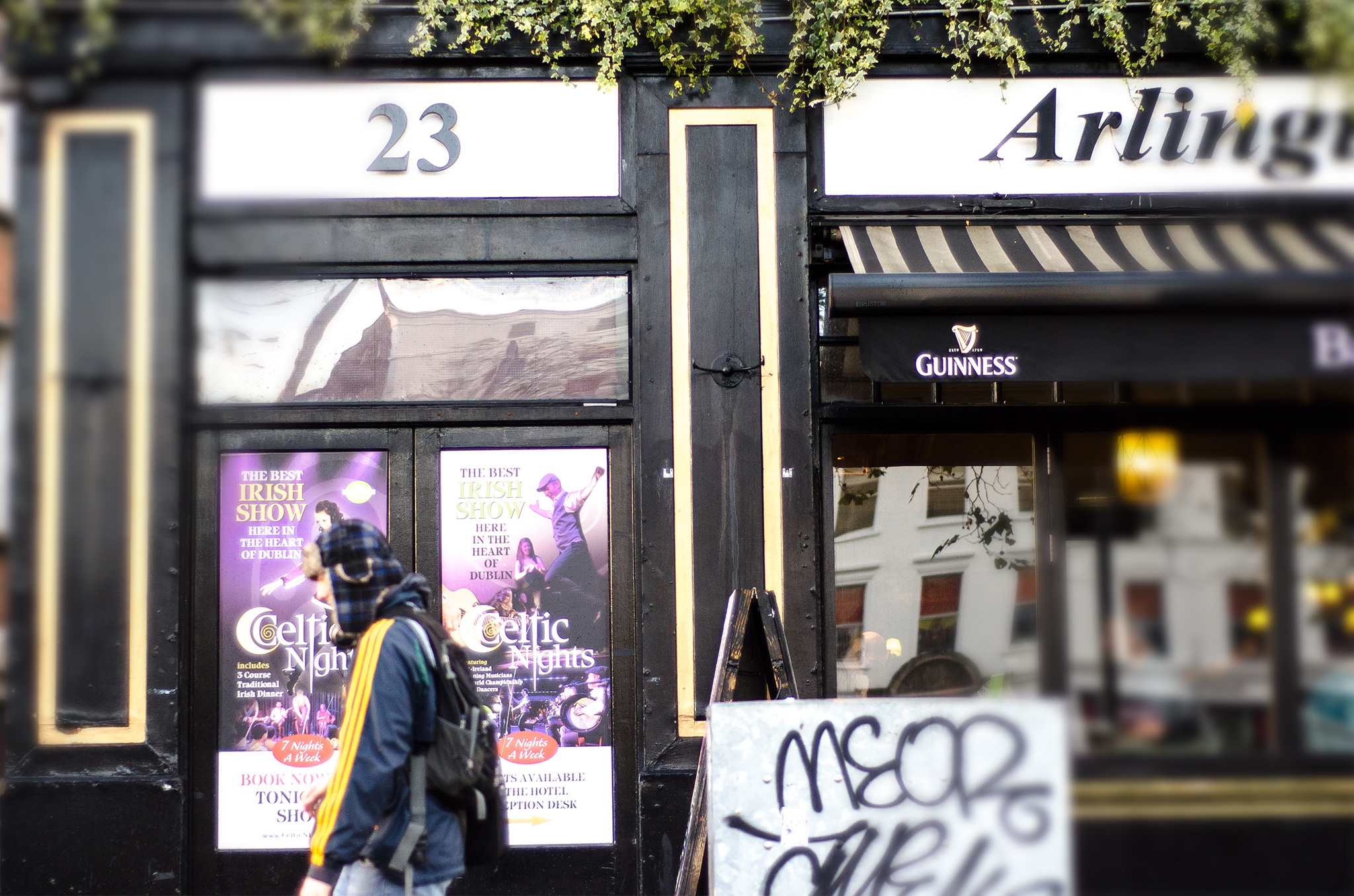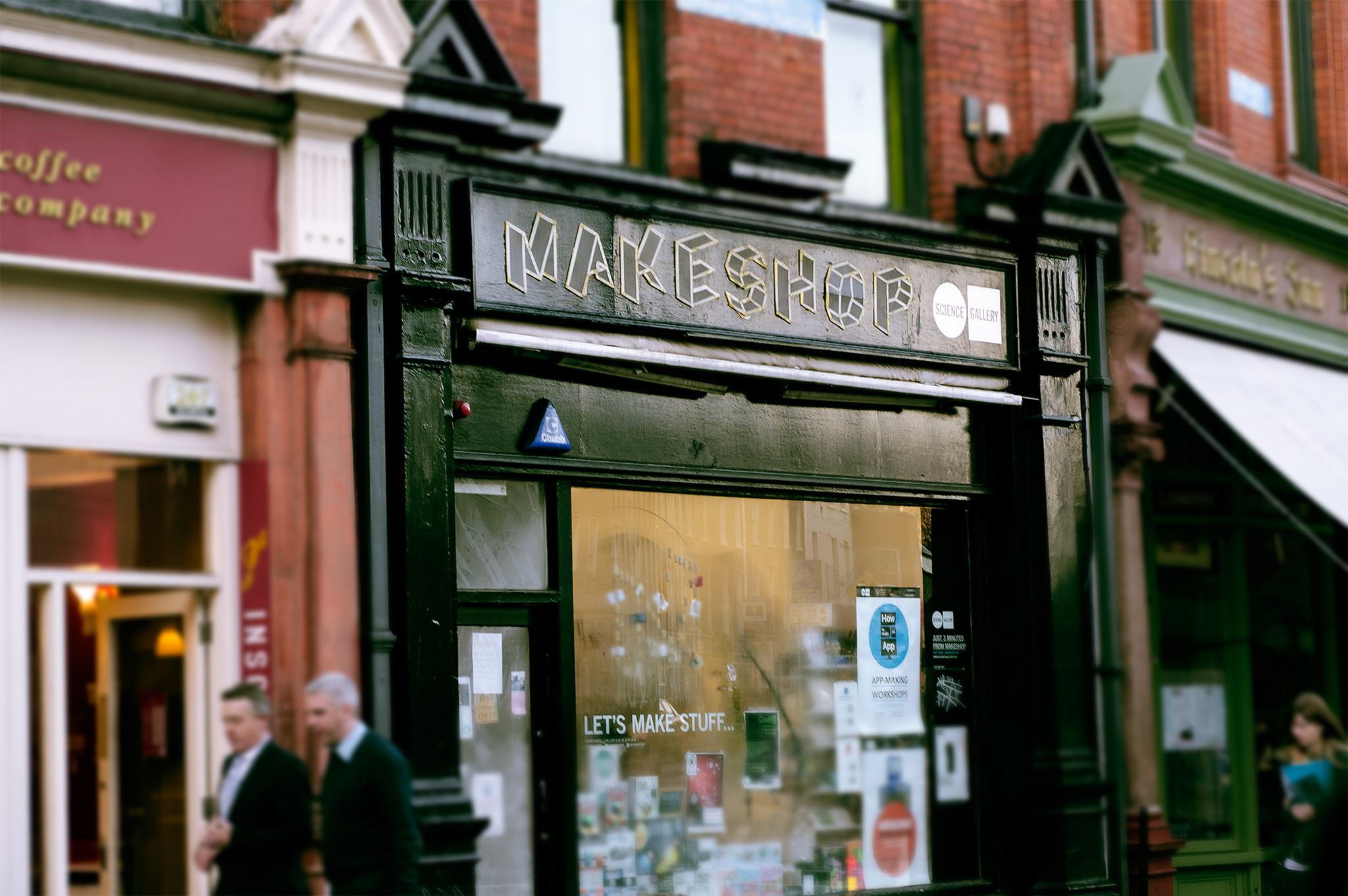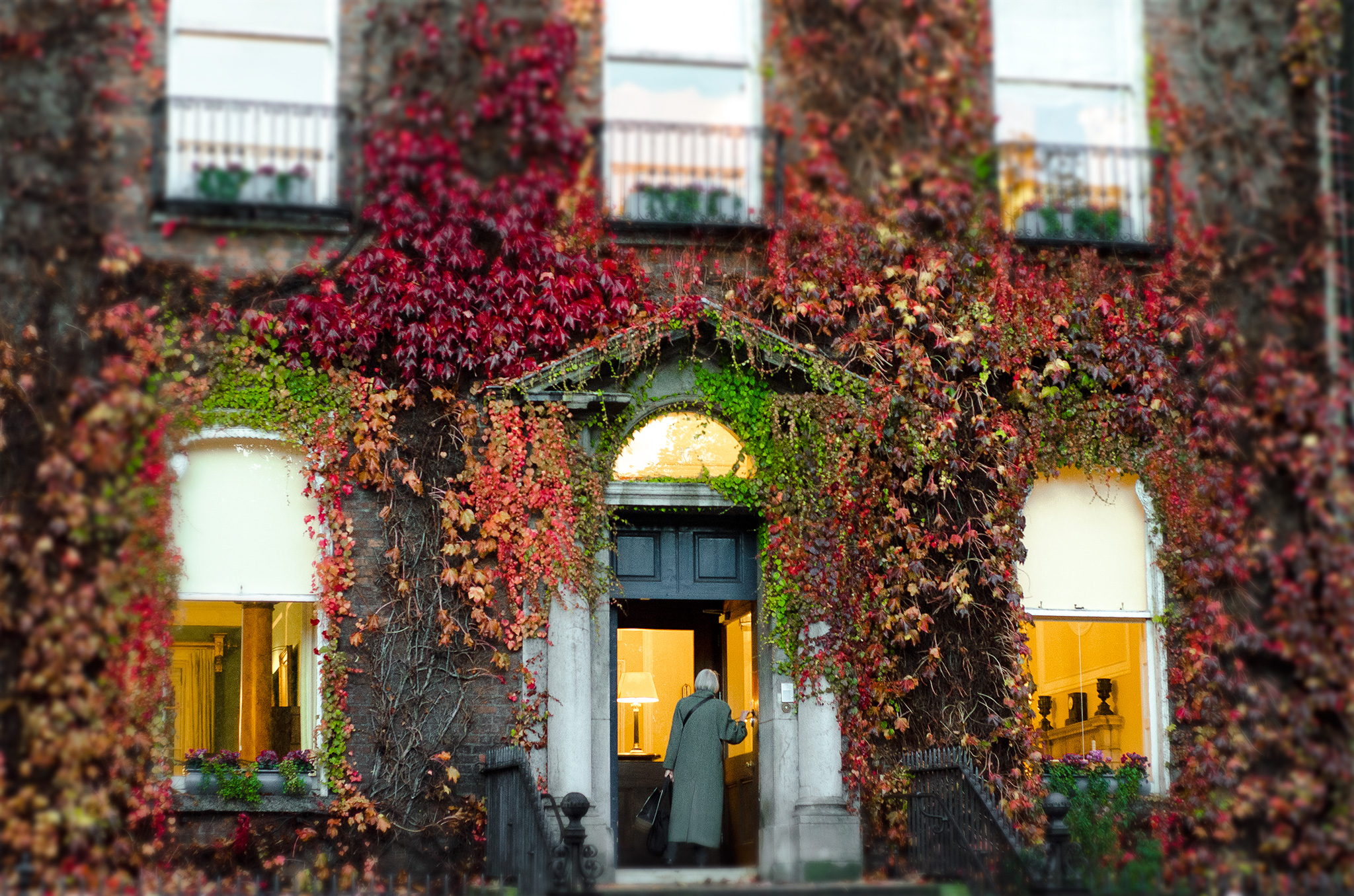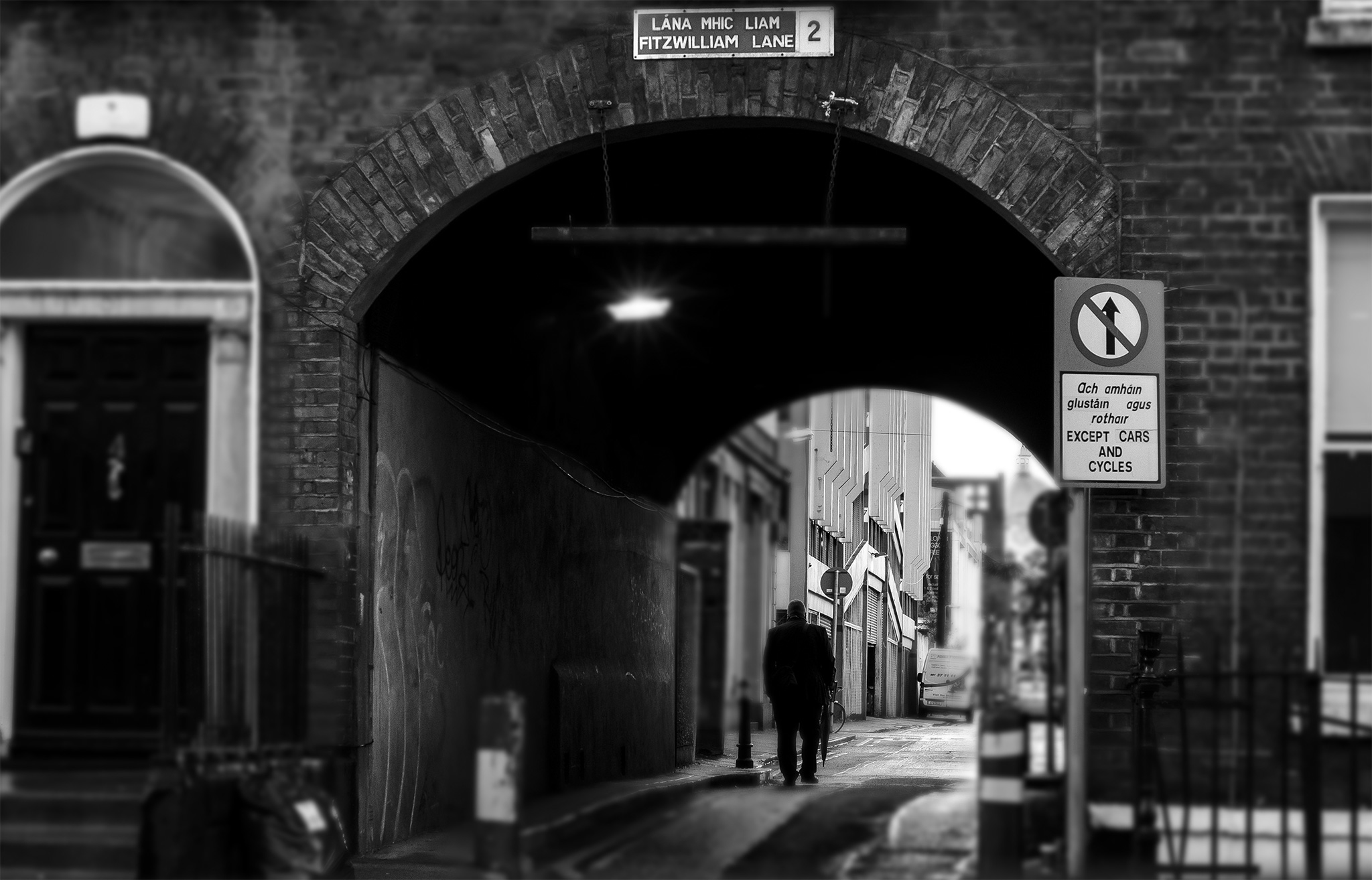 We had signed up to meet an ambassador from Dublin to show us around. It's a cool program called City of a Thousand Welcomes. The meeting place is in the heart of the city at the Little Museum of Dublin. It's a lovely 4 story museum filled with historic objects that tell the remarkable story of Dublin in the 20th Century.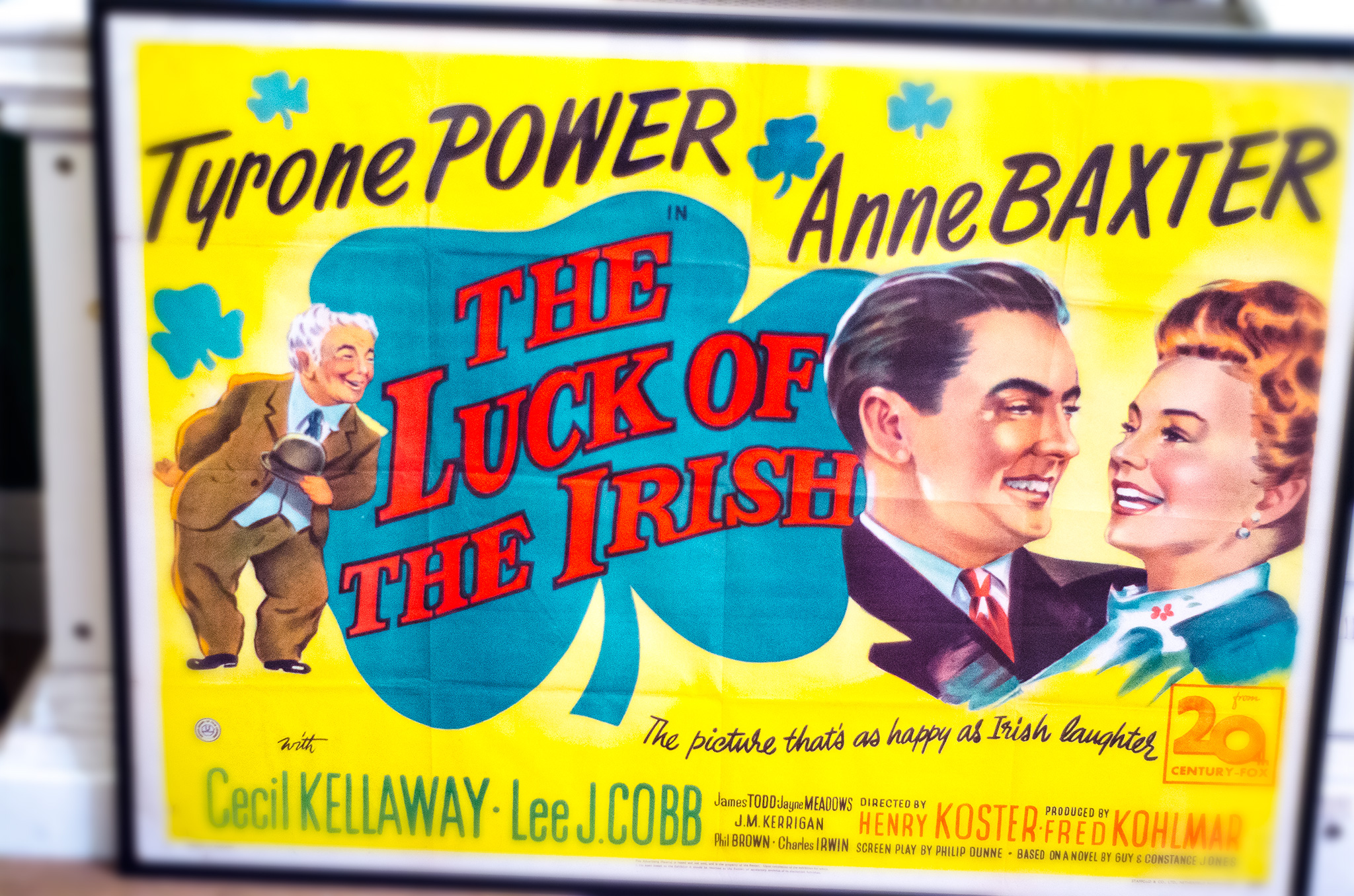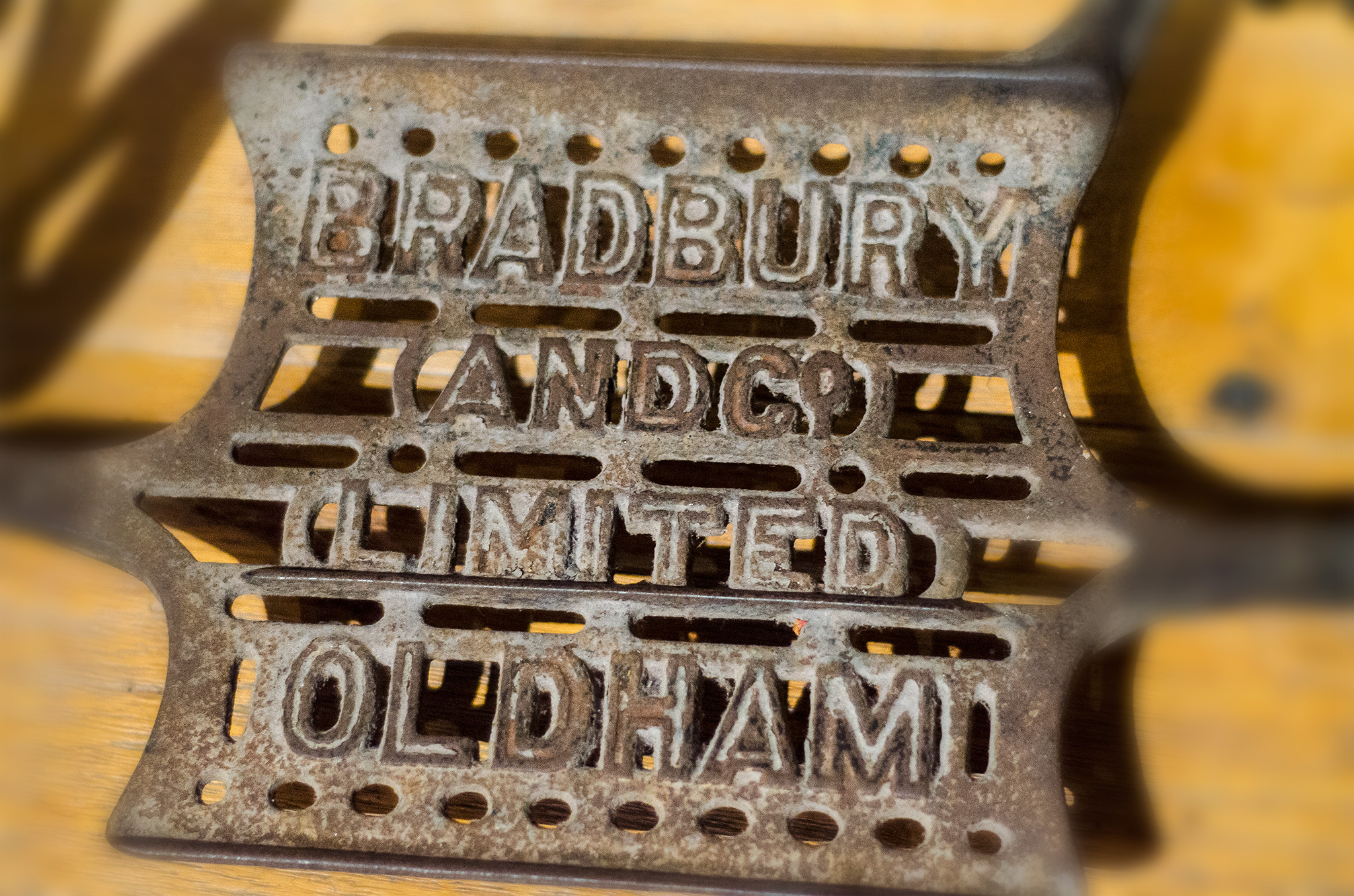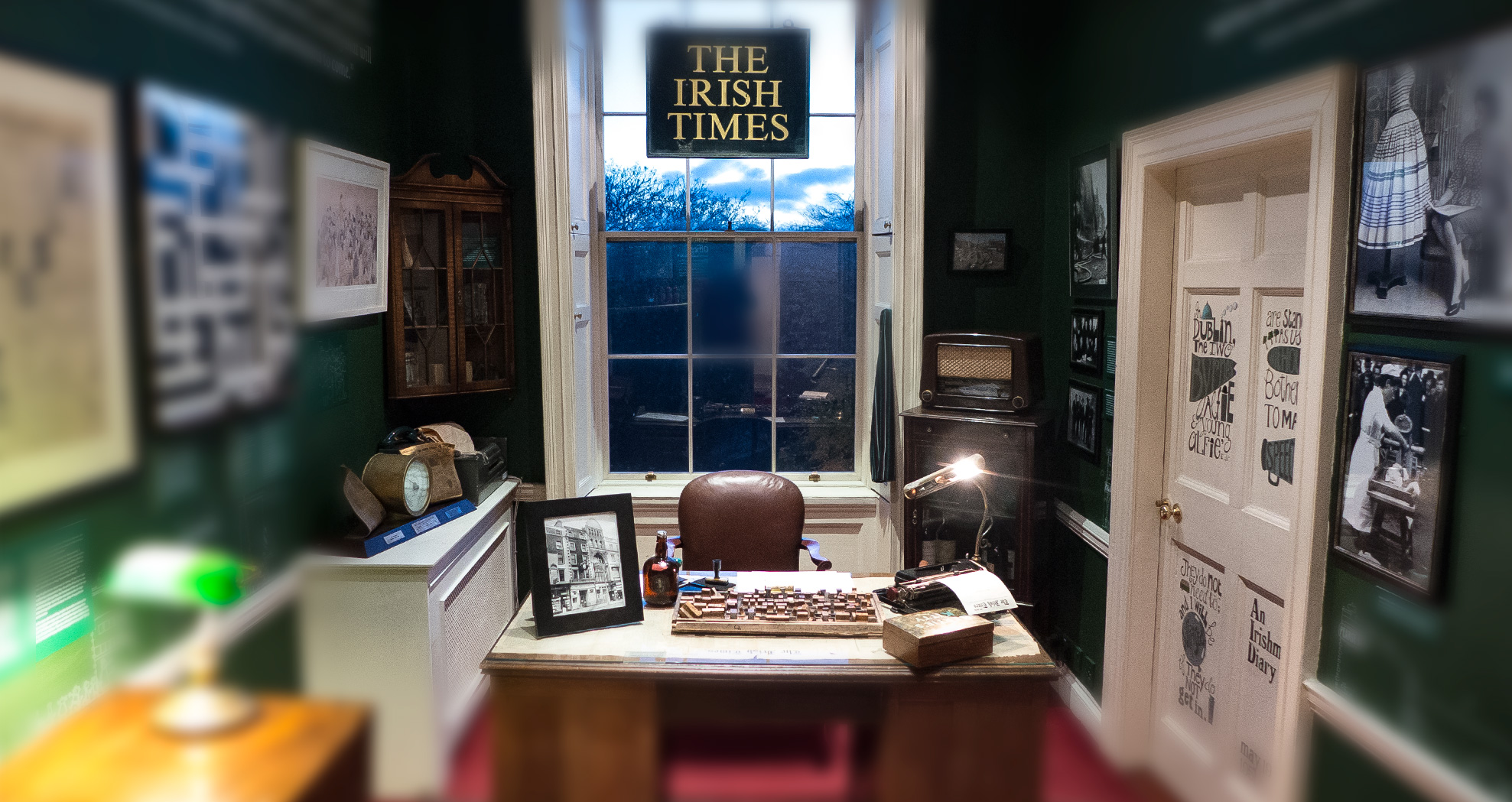 For a relatively small country, Ireland has made a huge contribution to world literature. Irish poetry has a long and complex history. Jonathan Swift, George Bernard Shaw, Cecilia Ahern, Brendan Behan, William Butler Yeats, Bram Stoker, Seamus Heaney, Jennifer Johnston, Ann Enright: those are but a few of the writers who have connections, on way or another, with Dublin past and present.
Bram Stoker – "A house cannot be made habitable in a day; and, after all, how few days go to make up a century."
Ok, there's some pics from our first day in Ireland!  Hope you enjoy – we've got six more days to cover and a lot of Guinness drinking. See you soon!